Local life and traditions
Costumes of the Imperial Guard
Firemen in "Empire" uniform
The commune of Aussois has inherited the costumes of the imperial guard. You can see them worn by the men during the celebrations of August 15 and Corpus Christi. For these occasions, the Company of Firemen parades in the village. An impressive parade that attracts crowds, especially on August 15. The Company is also accompanied by the military music of the clique "L'Echo d'Aussois". Between the Company and the Clique, several dozen men parade in full dress. A tradition that is perpetuated from generation to generation.
On the eve of the patronal feast of August 15 in honor of the Virgin Mary and on the eve of Corpus Christi (the 9th Sunday after Easter), the Clique plays and parades in the streets during the torchlight retreat. These evenings are very important moments in the life of the village.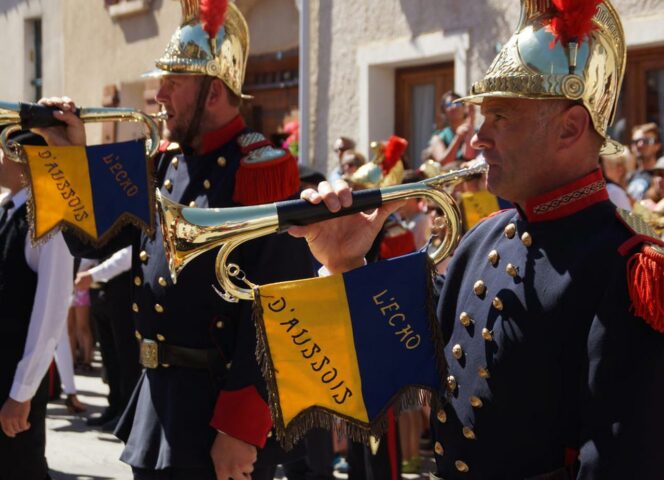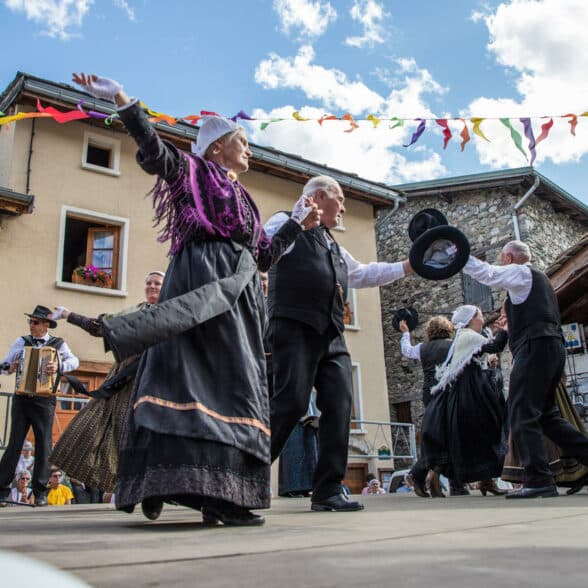 Festive costumes
The Maurienne women in traditional costume
Until the 1970s, the women of the village still wore the "Mauriennaise" costume to go to church services on Sundays. A costume of great finesse with a typical headdress of the village and a magnificent embroidered and colored shawl.
Today, the costume, which is passed on in the family, is worn by the women during local celebrations, such as the 15th of August or the religious celebration of the Feast of God, but also by the members of the Aussois folklore group "Lo Z'Oérin". A group which gathers all the generations of the village and which regularly animates the village.
Estive and common oven
There is another tradition, that of taking the animals up to the mountain pastures for the summer. There is no precise date but you will be warned by the sounds of the herds' bells. Agriculture is still very present in the village and in summer, the smell of hay tickles your nostrils!
In Aussois, the heritage is always used, even when it is centuries old. In the heart of the village, the old communal oven is put back into activity several times a year. It offers generous and delicious breads made on the spot by the inhabitants but also buns or pizzas.
Finally, the numerous associations of the village participate and organize animations and events all year long and invite all those who like good atmosphere and conviviality.