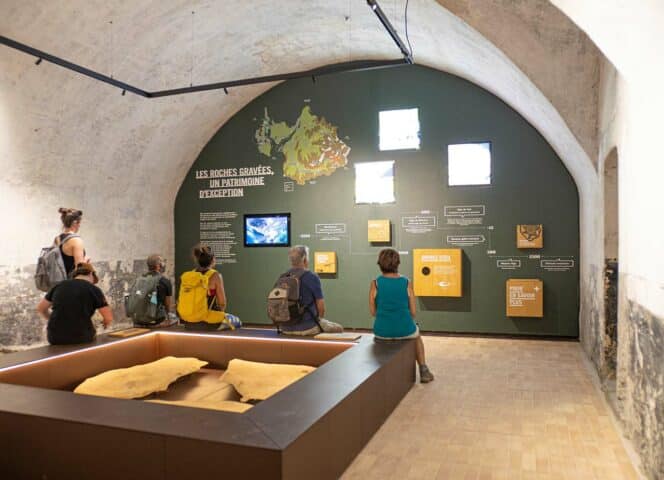 Past signs to discover!
The Parc archéologique des Lozes, 2 km outside the village, is a great place to explore the glacier-polished rocks on which prehistoric man left traces of his life and beliefs.
Hunting scenes, spirals, "armed dances"... The engravings were made by staking or chiseling, using stone tools. Dating back several millennia in some cases, they are subject to the wear and tear of time and are therefore more legible at the beginning or end of the day, when the light is lower and brings out the shadows.
So that visitors can enjoy this exceptional heritage even more, the commune of Aussois has renovated several rooms inside Fort Victor-Emmanuel, on the Esseillon site, to create a new rock engravings area.
Open free of charge all summer long. Awaken your curiosity with castings, videos and other interpretations of the signs engraved on the stone. The highlight of the visit is the cathedral of light, which takes you back in time and immerses you in another era. You can also continue your discovery at the Sollières archaeology museum, just a few kilometers from Val Cenis.
Engravings can be found all over Haute Maurienne Vanoise, and the Pierre aux pieds and Pierre aux Saints sites in Val Cenis are also worth a visit.