The village resort for families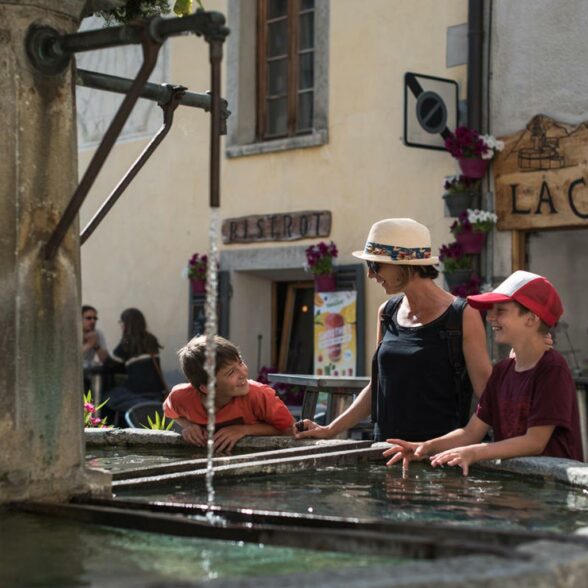 Aussois, the Village
In Aussois, sharing the mountain is a matter of course! By entrusting us for a long time with your best moments and memories of life, you are part of the family.
We meet each other on the ski slopes, the hiking trails, the village square. We live great moments because here we can do everything, or almost.
A real playground, sports are available in all seasons in a preserved nature at the foot of the Vanoise National Park.
Very easily accessible whatever the means of transport and the season, the plateau of Aussois is exposed to the warm rays of the sun at an altitude of 1500m.
It is an ideal base camp to set off on foot, snowshoes, skis or bike to discover the mountain and its many activities offered by local professionals.
Aussois is a lively, authentic village with a sporting DNA and a year-round population that shares strong values.
Very involved in the local life, the inhabitants are attached to keep a mountain agriculture, to preserve the military and religious heritage, to perpetuate the secular traditions.
Labelled "Famille Plus" since 2006, children can enjoy a variety of activities and entertainment. A real factory of memories to tell at recess!